Introduction
PARTNERSHIP WITH LG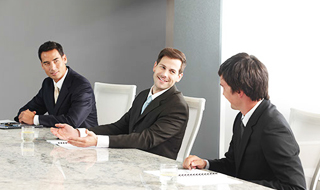 Strengthen your business specialty. Learn how LG Partner Portal provides tools and resources to help expanding your business expertise.

Our goal is to help Partners become even more successful through selling and integrating LG Products.
With the LG Partner Program, we can work together to satisfy more customers, close more deals, and develop new business opportunities together.

BENEFITS FOR PARTNERS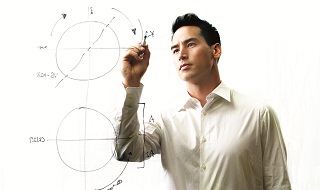 In today's challenging marketplace, we all need a competitive advantage.
That's why we are building a strong Partner network that will generate mutual sales growth for LG and our Valued Partners.
As Valued Partners, you know best what your customers need, and how best to service them.

At LG Electronics we have the industry-leading range of products & solutions that can make the difference when you are competing for your customers' attention.

The LG Partner Program is structured to provide you with support and benefits at every stage of your business.
We will help you with pre-sales and demand generation.

We will support you as you close the sale and we will support you post-sale as you continue to service and maintain your customers.

We recognise that markets are different and the detail of the Program is localized but the basic aim of working closely with valued partners to build a strong and profitable business for us all, remains the same everywhere. With this partnering ambition, LG will continue to encourage and support our Valued Partners to develop and grow their businesses for the long term.
BECOME A LG SAC LCC PARTNER
We see our Partners as critical to the success of our business
As an LG valued partner, you will have access to the resources you need for marketing and pre-sales, sales and post-sales activities. To deliver this commitment, LG supports you through account management and with powerful contents in the LG Partner Portal.

The information provided below are the contents you will have in LG Partner Portal by becoming a LG Partner.

- Product Information
: Specifications, Images, Manuals, Sales Guides.

- Helping You Sell
: Pre-Sales Support, Case Studies, Range Brochures, Customisable Marketing Campaigns, Product Reviews & Awards, Logo's

- News & Events
: Updates on the topics which impact our Business Partners

- Email Campaigns
: Product Launches, Updates and Offers personalised by profile data


* This Partner Program based on the assesment & may vary with different category

B2B Solutions Care Program and Key Benefits to Registered Partners
1.Sales
-Volume Incentive
-Sales Person Incentive Fund
-Deal Registration
-Lead Pass / Pre-Qualified Leads
-Dedicate Account Management
-Special Price Request
-Extended Warranty
-Overseas Trip
-Best Partner - Ceremony & Celebration

2.Marketing
-Event & Seminars
-Partner's Use of LG Brand and Program Logo

3.Certificates
-Newsletters
-Demo Sample Support
-Accrual based fund
-Marketing material support

4.Technical
-Pre-sales Support

5.Training
-Face-to-face Training
-Sales Skill Training


6.Support
-Meeting with LG Senior Management
-Advance Product Roadmap Sharing

7.Tools
-Software for Technical Support


8. CARE PROGRAM : Monitor Signage FTS Scheme
• The Scheme is applicable on the billing from 15th Oct 2014 to 25th Dec 2014.
• Scheme is valid for invoiced products only in INR.
• The Scheme is applicable on Monitor Signage only.
• All Sales Return would be netted off from the total sales target achievement.
• HSS of may be considered for scheme eligibility.
• Scheme is applicable for Channel Partners through LG Authorised Dist. only.
• Scheme is valid for TIER- II Partner only.
• Scheme is non transferable.
• The scheme will be Foreign Travel only, same will not be encashed.
• In case of any dispute LG Electronics decision will be final and legally binding.
• The AR should be settled on the Due date, else resulting in disqualification.
• FTS is for 3 night and 4 days. (Ex:Delhi)

For More Information, please write to : b2b.solutions@lgepartner.com
IT Solution - LG Channel Program
LG channels is one stop solution for all IT trade partners for managing stock, product information, reaching out to LG Sales team and communication.
At click of mouse you can view your stock, update sales and check your inventory and view long term aging.
For more information please log on http://http://www.lgchannels.in/